The Toyota Aygo X is our new compact urban crossover – a vehicle designed and produced in Europe to meet the demands of urban and suburban life in Europe. Built on the foundations of the current European Car of the Year, its unique take on the segment will create a fresh new look on the streets.
Selected UK motoring journalists were recently invited to get to grips with this eagerly anticipated new model ahead of its launch this spring. The examples they drove were pre-production prototypes with certain details covered in a camouflaging wrap.
What did they think of our funky new city car? Below is a selection of excerpts from their first-drive Aygo X reviews, which include a numerical rating where applicable. To read the full online reports, click on the emboldened links.
2022 Toyota Aygo X reviews: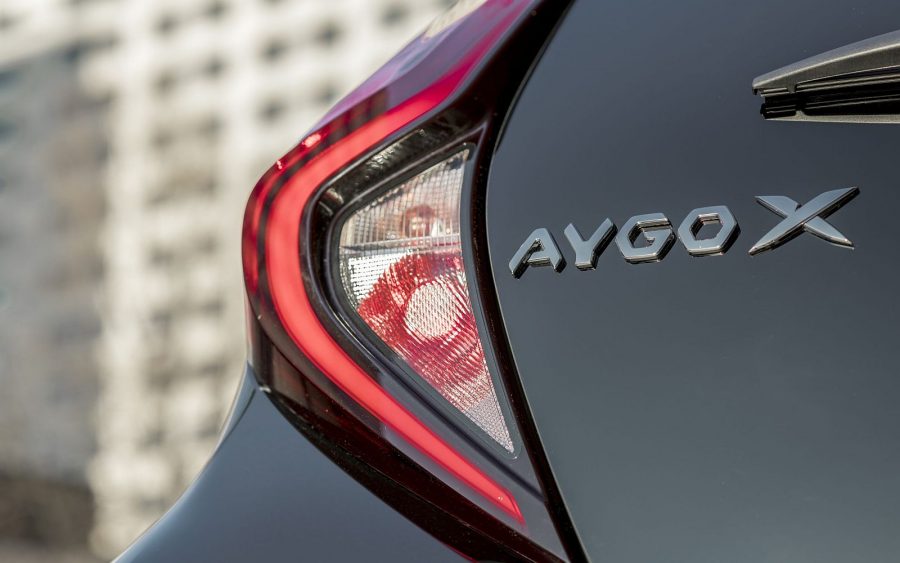 "This is an all-new car that combines a shortened Yaris supermini platform with a rugged-looking body and raised suspension to tackle the hustle and bustle of inner-city motoring. Toyota claims the… raised ride height… is there to bring the Aygo X's occupants closer in line with cyclists and pedestrians, making them easier to spot. On roads where space and reaction times are at a premium, this could make a difference to your stress levels.
"Even with entirely electrified motoring on the horizon, there's still a place for small affordable city cars right now. The Aygo X uses a 71bhp 1.0-litre three-cylinder petrol. It's plain and simple motoring that should be cheap to fuel and run… but there's enough to keep up with everyone else. The Aygo X is otherwise fun to drive, whether you're in a city or not.
"Three trim levels are available, even the cheapest of which comes with 17-inch alloys, electric front windows, automatic headlights and air-con. But as it stands, the Aygo X is refreshingly simple for thrifty everyday motoring."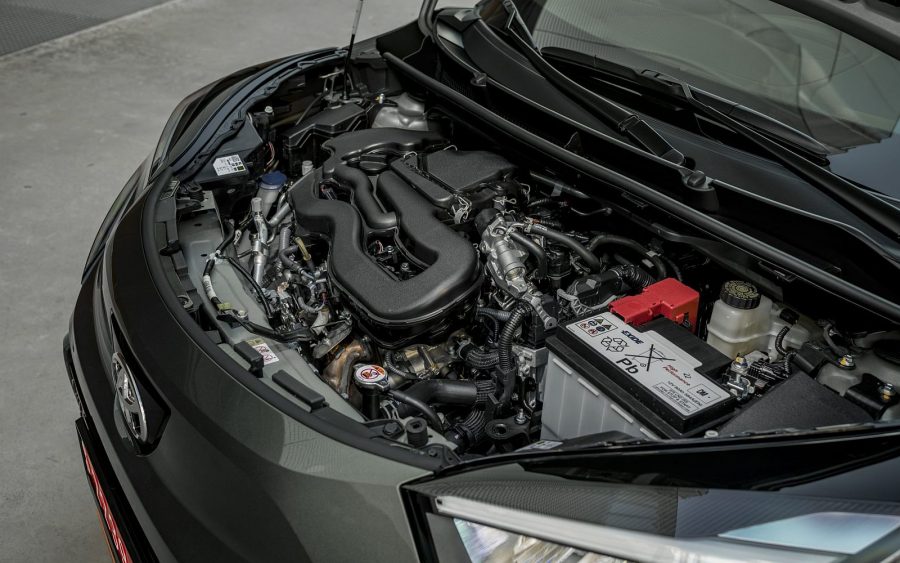 "Toyota has pulled out all the stops to come up with the new Aygo X, giving its city car an SUV-inspired flavour, a new platform and revamped tech. It looks undeniably fresh – the pert proportions and chunky plastic body protection are striking in the right ways, but there's still some familiarity. So, is this the simple, affordable city car we need before EVs take hold?
"Inside, the design is attractive. [The plastics] feel durable rather than overly cheap, and there's a set of physical climate controls, which are more intuitive than a touchscreen solution. With 125mm of extra width, the Aygo X is noticeably roomier than the Aygo in the front.
"It's over lumpy tarmac where the Aygo X puts clear distance between itself and its predecessor. It soaks up rough surfaces impressively for a small car, with the new platform adding a dose of civility to the driving experience. With more grown-up dynamics, a better tech suite and a bigger boot, the Aygo X is more well-rounded than the car it replaces. It remains a compelling city car in a class where rivals are increasingly thin on the ground."
Toyota Aygo X reviews:
"Using the Yaris chassis means the wheelbase is longer but the car's overall length is a modest 235mm longer than the [outgoing] Aygo. The front overhang is 72mm shorter than the Yaris hatch, and wheel size bigger at 17 or 18 inches – an important element of the X's look. The body is lighter than before, thanks to the use of the latest design and construction techniques, and there isn't a single nut or bolt anywhere that hasn't earned its place.
"The Yaris undercarriage definitely improves the ride quality, and the steering is pretty decent. It really is a striking piece of design, seen on the road. Sound insulation is good, and the front passenger room is impressive. The canvas roof is also a real plus point. Closed, you forget it's there. Open – just hold a button, like opening a glass sunroof – it really enhances the driving experience… without blasting you with wind."
"Technically this is the first car to be fully designed and developed by Toyota's European branch. Looks rather good, no? It's a fun little thing, the Aygo X, [and] it rides and steers impressively well too. It almost stands out as being a little bit fun to drive because of the lesser-spotted combustion-engine/manual gearbox combination and the circa one tonne kerb weight.
"If you've sat up front in a current-gen Yaris, there's plenty of bits you'll recognise inside the Aygo X. The steering wheel, infotainment and climate control panel (yep, it has a proper one) all migrate from the larger, hybrid-only hatch and are all sturdy, easy-to-use bits of kit. There's plenty of space in the front, with loads of headroom and plenty of shoulder space."
Learn more: Answering your questions about the new Aygo X