There's nothing quite so versatile as a van. Having acquired a brand-new Toyota Proace panel van, I'm rather looking forward to thinking inside the box for a change. If you want to know how to plan a van conversion, then buckle up and join me on the ride over the coming months!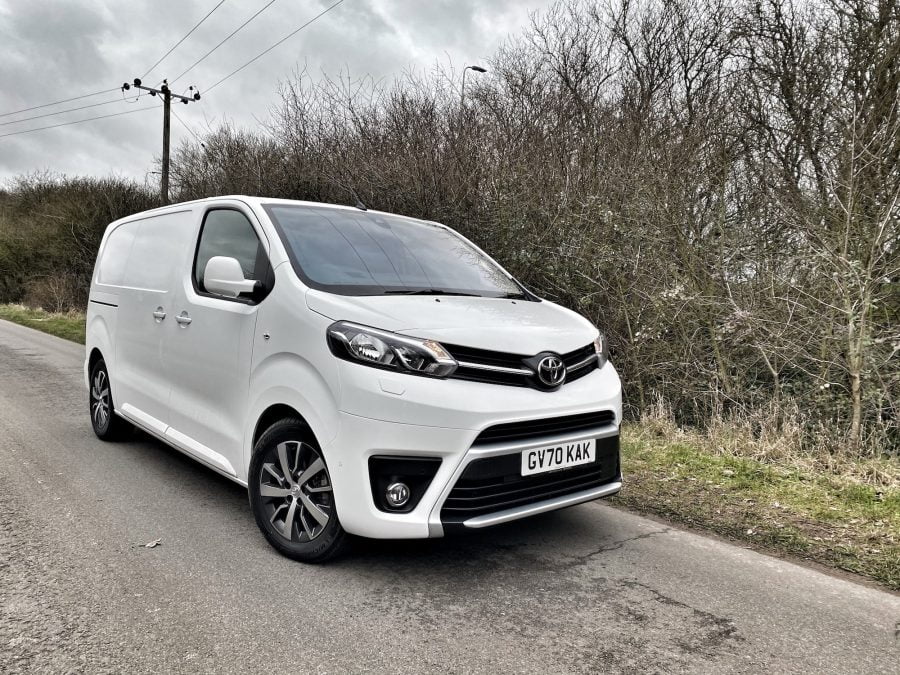 Why do I love vans?
The question that often comes up during the various interviews that us TV types regularly do is: 'What was the first car you ever bought?'.
The thing is, it wasn't a car at all. In my case, it was a van. And I've been smitten with the things ever since.
For me, aged about 7, that first foray into the exciting world of vans was fairly rudimentary. Splitting a tired, engineless Bedford CF MoT failure between 8 or 9 other kids seemed like the logical way to give us our own super cool clubhouse, as well as introducing us all to the pure magical versatility that comes with every great van. I learned then, what I know now. That big old box out the back can hold, do or become anything you want it to be.
I've owned and driven dozens over the years, but recently, I thought I'd splash out and go for something a little smarter, a little cleverer, and certainly a lot faster than any other van I've had before: the Toyota Proace.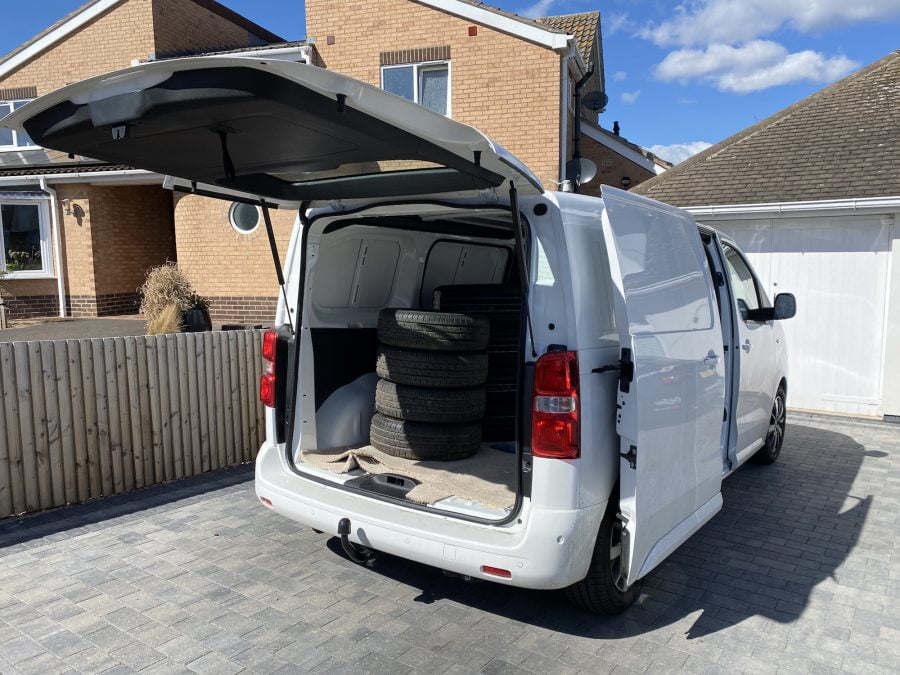 Why did I choose the Toyota Proace?
I liked the look and I was impressed with the standard kit on the Design-grade, medium wheelbase I went with. I specced double sliding doors and a lift-up tailgate to make life perfect on rainy days. As for what's inside – you get everything you might ever need: Apple Carplay, cruise control, Active Climate Control, and even a head-up display? No excuse for speeding in this shapely shifter.
Read more Introducing the Proace Electric van
You may scoff that this once fighter-pilot-only tech has landed in the commercial vehicle world, but there's one other box that I ticked that means this really is a useful feature. Although I tested the 1.5-litre engine and found it to be a real sweetie of a thing, a quick drive in the 180bhp 2.0 revealed that to have a most un-van-like set of dynamic stats.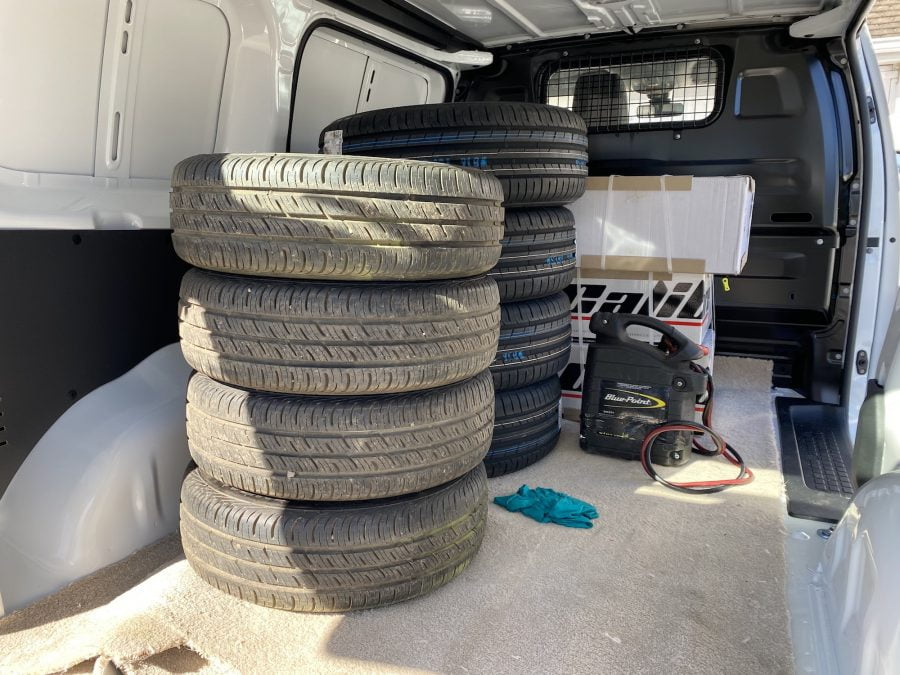 Try a 0-60mph time of 8.5 seconds! It wasn't that long ago that this was a decent enough time for a hot hatch. In a van? That's just ridiculous. Add in a smooth-shifting 8-speed auto box and 'flappy paddle' gear shifters on the steering wheel, and you've got a van that can go toe-to-toe with a few 1980s performance icons. How things move on, eh? That head-up display might just save me a ticket!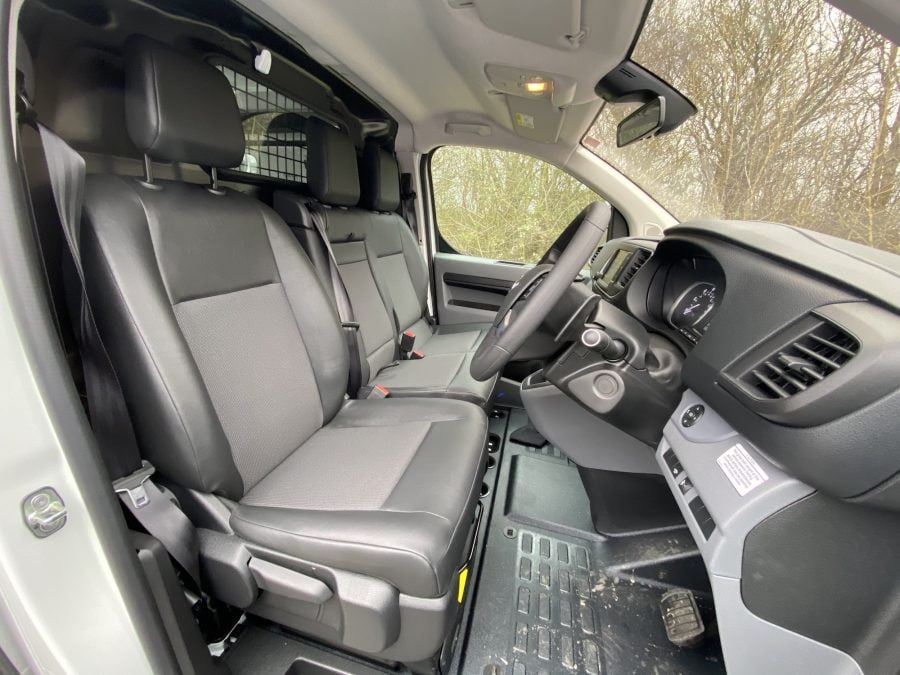 Why do I need to plan a van conversion?
So the Proace panel van is handsome, it's remarkably fast, drives well and is fully equipped, but these were not just the only reasons that I got it.
As well as having a seemingly endless amount of car parts to move around on a daily basis, I've also decided that I need to own a modern, reliable camper van. Something I can take away to motorsport events, tow my track car with, and even enjoy the odd weekend away with the family every when the diary allows.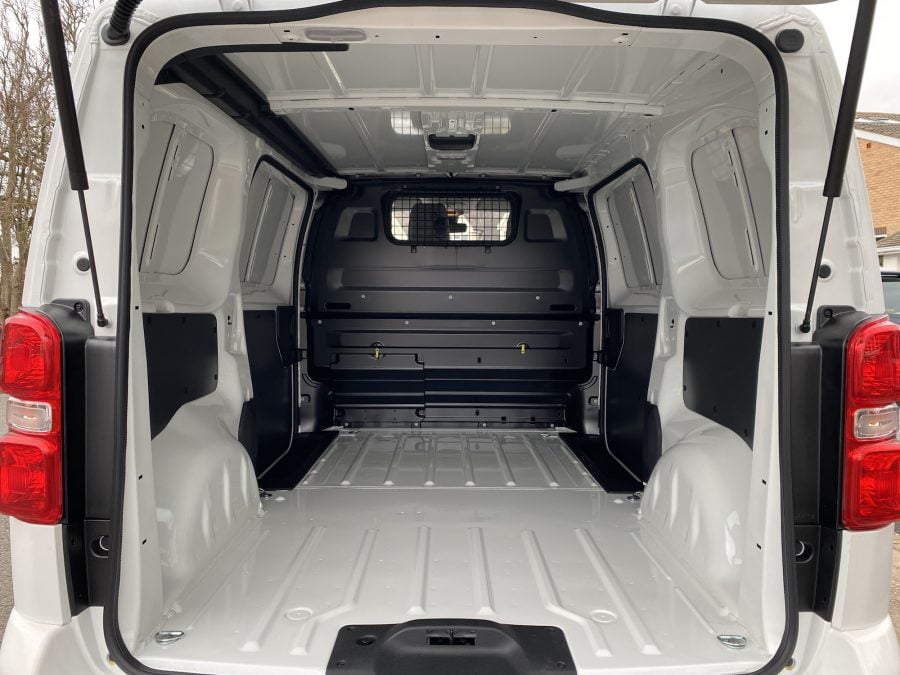 The more observant among you may have noticed it's just a big empty box back there… but that's the fun part. It means I get to plan a van conversion and build my own dream spec from scratch. I'm going to document the whole thing here on mag.toyota.co.uk for you as I do.
I'll be finding a talented converter to help me to design and build the perfect van over the coming few months. And as well as the usual bed, hob, taps and fridge you can expect a few extra improvements that might have the other campsite inhabitants spilling their tea. BILSTEIN coilover suspension? Cobra race seats? A full Pioneer audio visual system? There's going to be all that and more. After all, if it's going to be my second home, I may as well get it exactly how I like!
Join me next time when the work begins.
Words by Paul Cowland.